About Elerno Academy
Elerno Academy is a training company that offers competitive and skills-enhancing training, 100% online.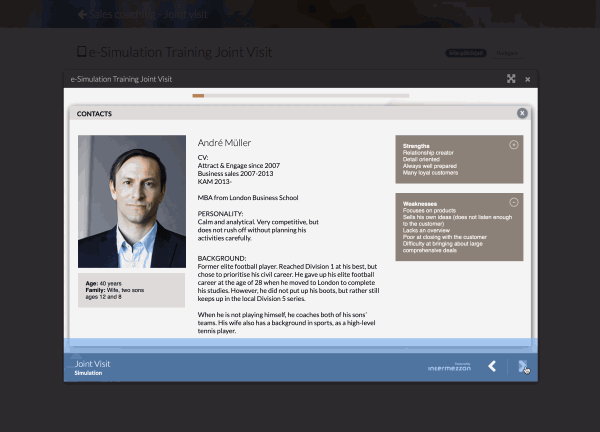 Our online courses are given at a distance in the form of e-learning, ie completely without start and end workshops. In the majority of the educations, course participants receive not only theory, but also practical training in a risk-free simulated environment based on real-life examples. The course participant can, among other things, practice key tasks through fictitious training scenarios, applied problem-solving methodology and professional and effective communication.
Virtual training coach
A virtual coach is involved and guides the course participant throughout the training, anytime and anywhere.
This can be compared to pilots undergoing simulated practical exercises. This method makes us unique in the market compared to other companies in the same industry.
Industries
Together with our pedagogical trainers who possess up to 20 years of experience from various industries, our special areas are manager, leadership, personnel, work environment and sales.
Purpose
Our goal is for the educations to lead to a better, safer and more secure work environment and contribute to a positive result for the business and contribute to high personality development. In addition, keep down extra costs for, for example, travel, accommodation and the time lost when participants go away for training.
For who?
Our courses are for anyone. All types of companies and organizations, both in the public and private sectors and private individuals who want to develop their skills.
Certification
When an education at Elerno Academy has been completed, the course participant receives a certificate certifying that the person has been approved in all parts.
ElernoAcademy.com
Elerno Utbildning AB
Org. no. 559215-5971
VAT. no. SE559215597101
Box 165
281 22 Hässleholm, Sweden